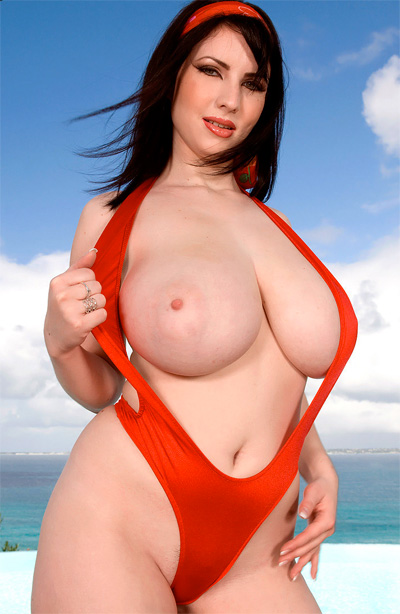 it's not the first time I have had shots of busty Karina Hart on this blog, and it probably won't be the last. This girl is hot, Karina Hart has both massive natural tits and a super sultry look that makes her one of the hottest all time big tits models. From Slovakia (actually born when it was Czechoslovakia), Karina has an amazing 34H-28-40 body, and a very pretty overall look – she's very balanced in body and look, and really knows how to get that sultry look of dark eyes, dark hair, and sort of come and get me look that will melt you – that is if you can stop staring at her huge titties!
Check out more on the Karina Hart wiki and biography here!
The post Karina Hart Massive Tits in a Monokini appeared first on DDcup Big Tits Blog.